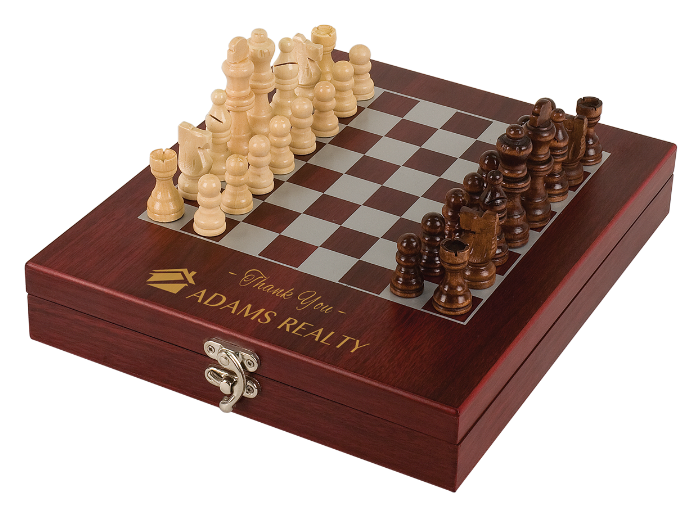 This gorgeous Rosewood Finish Chess Set will make your friend, boss, or long-time employee feel exceptional. Chess pieces are stored inside of the box while the checkerboard is etched in white on the top.
The rosewood finish can be engraved in a beautiful gold-colored etching with any name or logo.
Specifications
9 1/8" x 10 3/4" x 1 3/4"