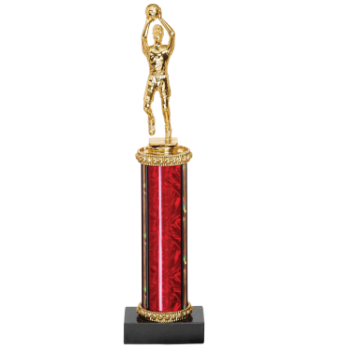 This trophy is the perfect way to commemorate a variety of achievements from your team's basketball season. This is an excellent way to recognize a player's participation in games, a team's championship run, or even your team's most valuable player. 
Score a slam dunk with all of your players by customizing the message on the trophy plate! A variety of fonts and colors are available to really highlight the achievements of your team throughout the season.
Need a LARGER trophy? We can do it! Ask for more information.
Specifications:
Size: 10 3/4" H
Also available in female
Item #: 7S1203