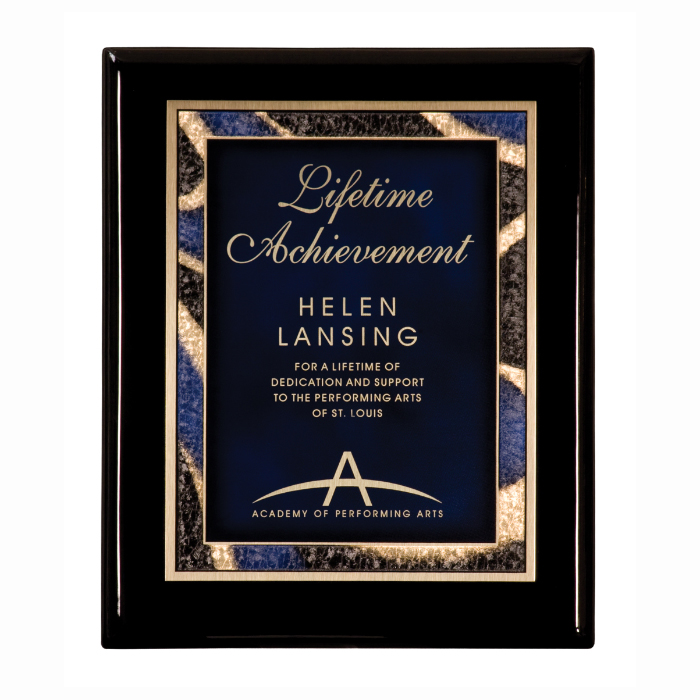 This Black Piano Finish Plaque with an Artist Plate is perfect for Corporate Awards, Piano Recitals or any distinctive recognition ceremony. The beautiful high luster black finish on both sides mirrors the smooth surface of a piano. The Artist Plate, featuring an abstract swirl of color, borders a black plate that can be engraved with any graphic. The reflective surface makes engraved names and emblems pop.
The Artist Plate is available in blue, burgundy, green and black. 
Our Black Piano Finish Artist Plate Plaque is available in 3 different sizes:
6C205-B - 7" x 9"
6C205-C - 8" x 10"
6C205-D - 9" x 12"