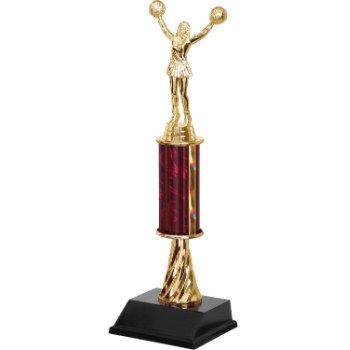 This Small Cheer Trophy is the perfect way to recognize an important win or the end to a great season. A cheerleader stands atop a lava flow column base. Personalize the trophy with your team name or logo on the base to make your cheerleaders feel like winners!
Need a LARGER trophy? We can do it! Ask for more information.
Lava Flow Column Colors are available in red, blue, green, fuchsia, burgundy, black, pink and silver.
Specifications
Size: 13 1/4"
Part #: 7S2004