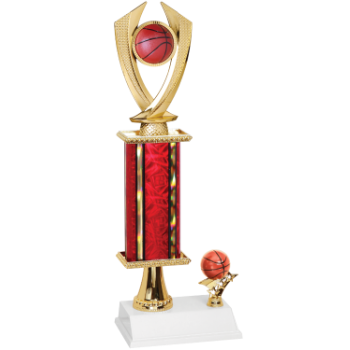 This Falcon Basketball Trophy is a great way to wow your team at the end of a great season. Show your appreciation with this beautiful trophy featuring two basketballs on a solid white base. The design glimmers and shifts in any light. Personalize the trophy with your team name or logo to make your players feel like winners!
Need a LARGER trophy? We can do it! Ask for more information.
Dazzle Column Colors are available in red, blue, green, burgundy, pink, purple, black, silver and gold.
Specifications