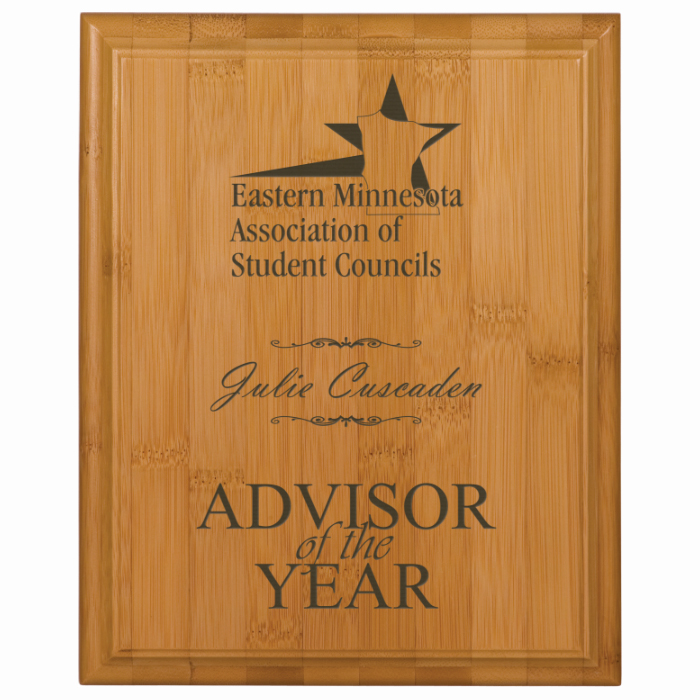 This Genuine Bamboo Plaque is the "Green" alternative! Choose to give your next award in bamboo, a certified renewable resource. This plaque is perfect for Retirement Awards, Employee of the Month Awards, Lifetime Achievement Awards or any distinctive recognition!
Personalize your bamboo plaque with laser-engraved, paint-filled text that will make the award even more special.
Our Genuine Bamboo Plaque is available in 5 different sizes:
6C701-A 6"X8"
6C701-B 7"X9"
6C701-C 8"X10"
6C701-D 9"X12"
6C701-E 10-1/2"X13"